sellers of the industry. After the completion of the production process, the products go through stringent quality tests aimed at testing the Physical, Electrical efficiency and the environment friendliness of our products. Hence, they are used for various purposes like in varied fields like electronics, variable frequency drives, elevators, automation, electronic panels, cranes, medical equipment and in many other industries.

Established in the year 1983, we offer Silicone Coated Resistor, Silicon Coated Power Resistors, Ceramic Encased Wire Wound Resistors, Silicon Coated Wirewound Resistors, Coiled Wire Resistors etc. to our esteemed clients. These products are famous for their ergonomic designs, low maintenance cost, high performance, durability, simple operation and low energy consumption and more. A client centric organization, we offer customization option to the patrons, in which the products are manufactured as per the customers' specifications. We even conduct quality tests suggested by the clients as per their instructions. These qualities along with our sound financial position, ethical business practices and excellent domain experience make us a client preferred organization.
Our Mission

Make the modes of payment easy
Provide satisfactory after sales services
Serve clients based in the far flung places with our wide distribution network
Achieve 100 % client satisfaction by our customer centric approaches
How Are We Different?
Customized products
Transparent business dealings
In house designing and quality checking team
Efficient workforce
Our Quality Commitment

Committed to offering RoHS compliant resistors with zero defects, we take certain quality measures like Wirewound Resistors, Precision Wirewound Resistors, random sampling, in-process quality control etc. to ensure the products perform maximum at the user end. Our offered Wirewound Resistors, Precision Wirewound Resistors, Aluminium Housed Chassis Mounted Wire Wound Resistors, High Power Wire Grid Resistors, Dynamic Braking Resistors for A.C. Drives etc. are manufactured as per the guidelines laid by the regulatory bodies of the industry. Sourcing the finest quality raw material from the certified sellers of the domain, we test them for various qualities before using them in our production process. Mentioned below are the tests conducted by our quality inspectors on our product range:

Physical/Mechanical tests

Solderability test
Robustness of terminations etc.

Environmental tests

Damp heat, steady state tests
Load life test
Temperature co-efficient test
Temperature cycling test

Electrical Tests

DC resistance test
Dielectric withstanding voltage test
Insulation resistance test
Pulse applications test
Short time overload test

Sample Testing: Samples are drawn randomly from any batch and several electrical & environmental tests are performed on them
In Line Testing: 100% checking for resistance value with precision digital auto resistance unit
Being a client centric organization, we also conduct certain tests on clients' demand. Some of which are mentioned below:
Certification: Upon placing an order, if the clients wishes a particular test to be conducted on a product picked randomly from his batch, we make this possible for a small fee.
Marking: Marking of resistance value and tolerances is carried out as per the standards recognized by the industry
Sampling Process: We deliver a sample of the product to the client so that the customer can judge the quality for herself. And it's only when the client gives the confirmation that we manufacture the whole batch as per the clients' specifications.
Products We Offer
We Manufacture and Export the below listed product range:
Aluminium Housed Chassis Mounted Wire Wound Resistors
Wirewound Resistors
Precision Wirewound Resistors
Aluminium Housed Metal Clad Braking Resistors
Ceramic Encased Wire Wound Resistors
Silicon Coated Wirewound Resistors
High Power Slim-type Aluminium Housed Resistors
Coiled Wire Resistors
High Power Wire Grid Resistors
Dynamic Braking Resistors for A.C. Drives
Our Robust Infrastructure
We own a modern infrastructure located in the industrial hub of Delhi, which houses the high-tech machinery sourced from the trusted names of the industry. These machines facilitate the bulk production in the stipulated period without compromising on the quality of the products. Also, the machines are updated with time to keep up with the increasing competition and growing demands of the clients. Post production, the products are packed in our packaging unit, using the finest quality packaging material to ensure their safe delivery. Mentioned below are the different sections our infrastructure has been divided into:
Production unit
Quality checking laboratories
Packaging unit
Warehousing facility
R&D unit
Administrative department
We are mainly dealing in Mumbai, Bengaluru, Gujarat, Kolkata etc,.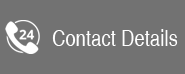 ENAPROS
CB-231/A, Ring Road, Naraina, New Delhi - 110028, India
Phone : +918068214062
Fax : 91-11-25770587
Mr. Rahul Bajaj (Technical Head)
Mobile : 918068214062